BUSH TRIMMING
How We Do It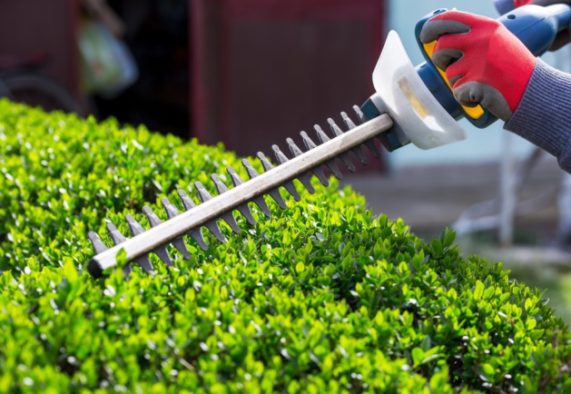 Bush Trimming
Established bushes require trimming to keep them dense and compact. Formal hedges require more frequent trimming than informal hedges.
When to Trim Bushes
New bushes require formative pruning for their first couple of years after planting. Formative pruning is usually carried out in winter or spring.
After this, maintenance trimming is carried out, usually once a year for informal hedges and twice a year for formal hedges. Some formal hedges may need three cuts a year. Maintenance trimming is generally carried out between spring and summer.
A Personal 100% Absolute, Risk Free,  Guarantee
We want you to be totally thrilled with our service...so absolutely delighted you will recommend us to your friends and neighbors. You are the judge, if our work is not excellent, we will re-do the item in question for FREE. Nothing is more important to us than your complete satisfaction.
Benefits:
Bushes Trimmed Correctly From Top To Bottom – Round Bushes That Are Really Round – Hedge Rows That Are Level And Straight – Rectangular Bushes That Are True Rectangles
Training To Ensure The Trimming and Pruning Mistakes That Take a Bush or Ornamental Tree Years To Recover From Are Never Made.
Weed Free Flower Beds
Excellent Pruning and Trimming Methods To Make Each Trimming Last As Long As Possible
Ability To Identify Disease, Fungus and Insect Issues
Impress Clients, Relatives, Friends and Neighbors – Can't Have A Great Looking Lawn Without Great Looking Flower Beds, Ornamental Trees and Shrubs.