Lush Lawn Care Pros - your lawn care Kuna ID experts!
Lawn Care Kuna ID - Choose Lush Lawn Care Pros!
Lawn Care Kuna ID
When it comes to lawn care, there are the "Has-Beens," the "Never Was-es," the "Super Stars" and we want you to feel confident in the fact that Lush Lawn Care Pros is a well established member of the "Super Stars" category. Regardless of your requirements, if you need Lawn Care Kuna, you can be sure that our highly trained and experienced staff will greatly exceed even your high standards.
We have many years of experience providing Kuna lawn care servicing to some of the finest homes in the area, ensuring that they are always looking as if a magazine cover pictorial was going to be shot there and then. If your lawn is run-down, beat up, and looking like it is under the weather, then you can be absolutely certain that in no time at all you could have a lawn that will be the envy of the entire neighborhood.
Kuna ID Lawn Care Services
More Benefits for Lawn Care Kuna Idaho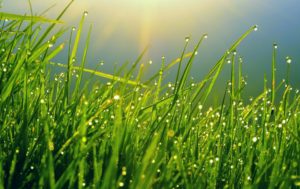 Are you sick and tired of unprofessional and unreliable gardeners who seem to show up whenever they want and do as little work as possible? If that sounds familiar, then why not go with the company whose personnel love their professions and bend over backwards to make sure that you are always happy with every detail of their work.
When you walk out of your house after we finish, we do not want you to say "that looks nice," we want you to say "WOW, I NEVER thought my yard could EVER look that good!" If we are finished and you do not feel that way, then we certainly have not done our job to the best of our abilities on that occasion.
First-Class Kuna ID Lawn Care
Depending on the present condition of your yard, garden, trees, and shrubs, it could take some time to get them into the condition that both you and Lush Lawn Care Pros desire. But you can be sure if you need lawn care Kuna, Lush Lawn Care Pros will do everything in their power to get them in first-class shape as quickly as possible.
The Lawn & Garden of your Dreams
Another huge advantage of dealing with a highly professional company such as Lush Lawn Care Pros is that on our very first visit to your home, we will not only provide you with a time frame to complete everything, but also a very well structured estimate detailing exactly what you will need to do in order to have the "Lawn and Garden of your Dreams."
It does not matter what shape your current surroundings are in at this moment. If you need the services provided by Kuna Lawn Care, please feel free to call Lush Lawn Care Pros at 208-260-1606 so one of our certified expert gardeners can review it and let you know exactly what it will take to have something you will be proud of at all times.